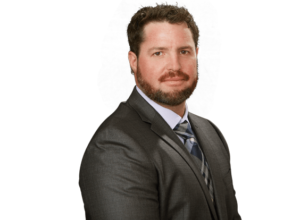 Morse Injury Law is a Personal Injury Attorney and Law Firm by Richard Morse. He is your dedicated accident attorney.
Looking to hire an attorney experienced in personal injury?
Then contact Morse Injury Law and hire the most experienced injury attorney in the San Diego area. Your injury case fees will be waved till after the case has been won. Our attorneys handle all aspects of injury law from: auto accidents, medical malpractice, slip and fall, wrongful death and even bicycle accidents.
Get compensation from spinal injuries, brain injuries, to burn accidents. Even construction accidents to food poisoning, your injury case deserves compensation.
Contact Richard and his law firm "Morse Injury Law"; get represented by an attorney today!
About Richard
Richard has been representing Plaintiffs against insurance companies his entire career and specializes in litigating a variety of personal injury cases including automobile collisions, slip-and-falls, and sexual assault cases.
Richard was trained by a former insurance defense attorney so he has intimate knowledge of how insurance companies evaluate claims, and uses that knowledge against them the ensure his clients get the maximum compensation. Richard became passionate about representing plaintiffs after experiencing first-hand the tricks and tactics insurance companies and defense attorneys use to avoid paying the fair value of claims. He now works tirelessly on behalf of his clients to ensure they get what they deserve.
Law Firm: Morse Injury Law
Address: 2831 Camino del Rio S #109, San Diego, CA 92108
Phone: +1 (619) 684-3092
Richard Morse is one of California's most accomplished personal injury lawyers. Morse Injury Law was founded so that Richard could bring more of his skill and knowledge to personal injury victims in all types of cases. Richard and his team have dealt with: motorcycle accidents, Car Accidents, Wrongful Death, and many other types of personal injury cases with great success.
What Sets Us Apart?
One of the main reasons for our success is the fact that we are not afraid to take your injury case to trial. Many personal lawyers will aim for quick and easy settlements, which usually results in much lower settlements. In some cases, going to trial can result in a larger payment from the at-fault party, which can obviously be beneficial for our clients. We're willing to go the mile for you.
A Brief History of Richard Morse
Richard moved to San Diego after attending the University of Vermont, and graduated at the top of his class from California Western School of Law. Richard is an avid outdoorsman, and outside of work his passions include surfing, snowboarding, and hiking with his dog, Pita.
San Diego personal injury lawyer Richard Morse provides exceptional representation to anyone that has been injured in an accident. Richard offers a free consultation and can be reached 24/7 at (619) 684-3092.